After testing for two times, I have finalize this raid..
Destructive Black Dragonflight, Furious Fire Spirits, and Savage Orc Shamans who serve them…
I. General Rules:- Object of the game:
Destroy Dethling. Destroying Greater Fire Spirit is optional but its dropped item will assist you to fight Dethling.
- Terrain:
Lava Pool. Some terrain might become Lava Pool during the fight with Dethling. They have the following effect: At the beginning of a character's turn, if it is on Lava Pool, that character takes one fire damage (even the character has flight).
- Monsters:
Using the same rules as dungeon mode
2. Set Up:- Set up party:
party honor is no more than monsters' total honor (including Greater Fire Spirit [honor 10] but not Dethling)
- Map Set Up: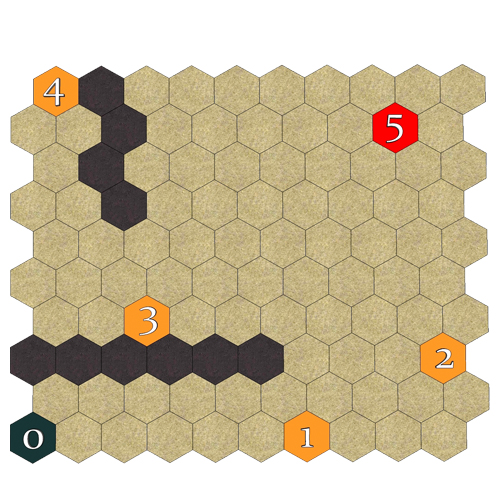 • Raid character spawns at space 0.
• Enraged Fire Spirit and Najan Spiritbinder are placed randomly at space 1,2,3.
• Greater Fire Spirit is placed at space 4.
• Dethling is placed at space 5.
- Monster Status:
• Enrage Fire Spirit & Najan Spiritbinder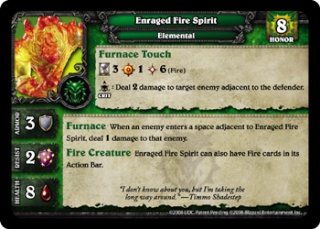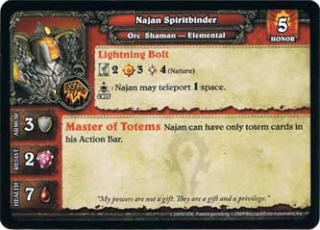 • Greater Fire Spirit
• Item dropped: Heart of Fire. After Greater Fire Spirit is destroyed, token of the item on its space. Character adjacent to the item can pay 1 tick to equip the item. When the equipped character is destroy, one adjacent ally can pay 1 tick to equip the item or remove the item from the game.
- Dethling Status: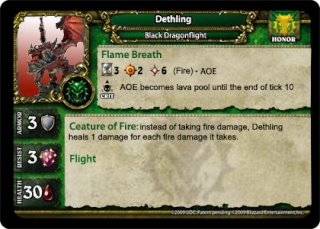 - Dethling Aggro Rules:
(copy from Pit Lord)
• The nearest figure within 4 spaces gains the initial aggro counter, if there are multiple randomly decide. Figures with Taunt or Protector gain priority.
• If a figure heals 3 or more wounds in a single heal, they gain the aggro counter.
• If a figure deals 3 or more damage in a single attack, they gain the aggro counter.
• If a figure uses ability with the keyword Aggro, or has the Taunt / Protector ability, they gain the aggro counter if their attack deals damage.
Dethling Action:
Dethling's clock activates as soon as it is engaged (one character takes Dethling's aggro counter). Set Dethling's clock at the current tick of the master clock. At the beginning of Dethling's turn, roll a D10 to pick Dethling action as the following result:
• 1,2,3: Dethling makes a normal attack this turn
• 4,5: Trample
• 6,7: Lava Crack
• 8,9: Deep Breath
• 10 (Crit): Wrath of Dethling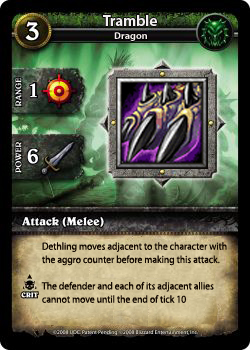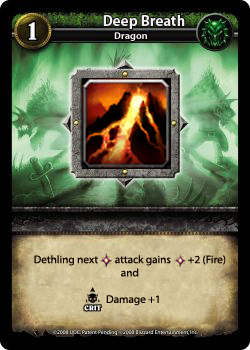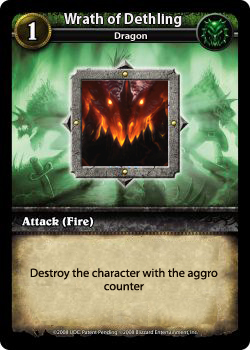 Last edited by unpluggamer on Thu Aug 11, 2011 7:50 pm; edited 3 times in total
Also I have the pdf of this raid, email me at
unpluggamer@gmail.com
and I will send you the pdf asap! Many thanks to Theblackabbot and Malpertius for the card templates!
Thanks for the kind words, but in all fairness, Malpertius deserves full credit for the card templates. He created those for us to use. My thanks to him!

And you raid looks great! Outstanding work!



Posts

: 38


Join date

: 2010-02-18



If you want, i'll add them to an extension for the mod

Theblackabbot ~ spreading the word is contribution incarnate

thx



Posts

: 13


Join date

: 2011-06-15



For sure! Hope you have a chance to play it!


Similar topics
---
Permissions in this forum:
You
cannot
reply to topics in this forum